I always wanted to know how many visitors I've had on my website.
So I created this program that will read IIS log files (only W3C format).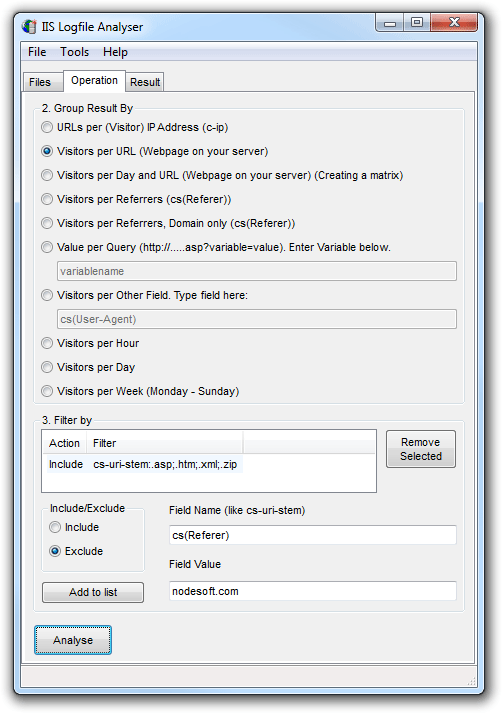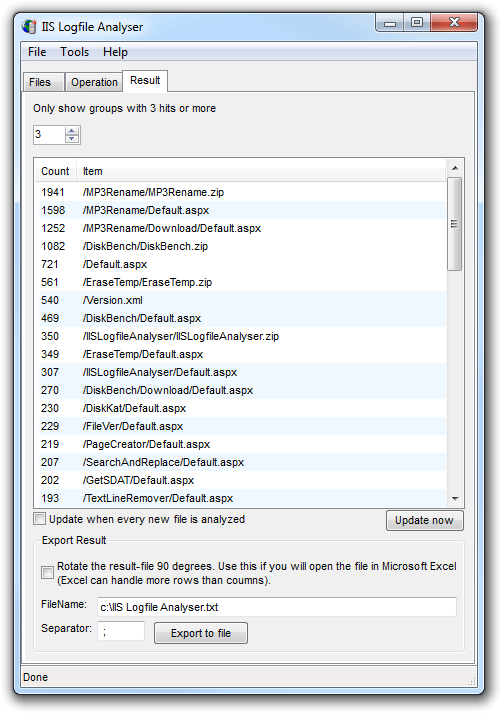 It will give statistics/information on:
How many hits all zip files that you have (or any other file that you specify)
How many visitors you have per day, week, hour
Where your visitors where just before they went to your site (referrers).
How many pages each visitor is looking at.
How many different values you have per query value (for ASP and other)
I did not create any installation kit for this program.
Please let me know if you want one, and I will create one, if more than 1% of you want to have an installation kit.
You will need to have .net framework installed.
You can get this from windowsupdate or from MSDN Downloads.
Ratings:
5 of 5 by uptown.com
3 of 5 by snapfiles.com
Purchase?
The tool is completely free!
The No Design Software Team